Is Australia on your "bucket list" of places you've always wanted to go? If so, this may be the opportunity for you.
The Australia Summer 2017 study abroad experience will offer an opportunity for RCOE Master's-level students to visit Australia for two weeks in June, 2017 in order to critically analyze and evaluate the cultural similarities and differences between America and Australia in terms of their educational practices. Particular focus will be placed on comparing and contrasting the educational uses of media and technology.
Students will have the opportunity to choose either ITC 5910 - Applications of Digital Technologies or CI 5630 - Instructional Technology as their course for this opportunity.
Interested? Visit: https://sites.google.com/a/appstate.edu/australia-trip/home
For more information or if you have any questions about this trip, please contact either Patrick O'Shea (osheapm@appstate.edu) or Herb Brown (brownhf@appstate.edu).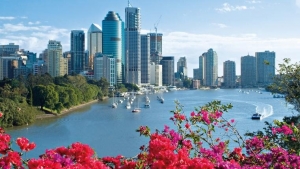 Tags: