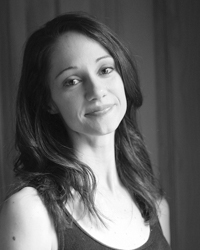 The Boone Dance Collective will be presenting work alongside touring companies as a part of the North Carolina Dance Festival at Valborg Theatre on October 27-29, 2016. The piece, Validate, is choreographed by Company Member, Jamille Wallick. Jamille earned her Master's Degree in Educational Media (2015) with a concentration in New Media and Global Education, currently New Media Literacies and Global Perspectives. She also received her Bachelor's Degree in Dance Studies and Anthropology from Appalachian State University (2010).
Jamille continues to pursue dance and choreography with Boone Dance Collective and also dances for local company, called G. Alex and the Movement. She is an instructor in the Reich College of Education teaching within Media Studies and Curriculum and Instruction, including courses such as Digital Photography and Imaging, Audio Documentary, and Teaching and Learning in the Digital Age. Jamille enjoys integrating her disciplines whenever possible through explorations of culture, media, and art. Her work, Validate, is an example of this exploration, as it takes a hard look at the ideals presented within media and social norms.
Validate is an examination of stereotypes, expectations, and impossible ideals. It playfully speaks about the extremes that we will go to as humans to fit into a group or appear to fit into a group, including our bizarre rituals and roles, and extreme representations of the ideal. It also considers the joys and pains of breaking away from those norms, and finding ways to operate both inside and outside of cultural expectations.
See Jamille's work at the Valborg Theatre on Appalachian State Unversity's campus from October 27-29, 2016.