Digital Media Literacy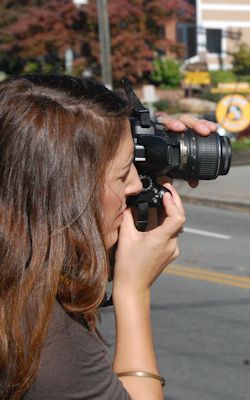 This concentration is available at the Certificate level and helps students develop the intellectual, technical, and aesthetic skills to successfully create, utilize and critique traditional, emerging, and converging new media, technologies, and literacies as they relate to individuals, societies, and cultures. Emphasis is placed on an investigation of the production, form, language, and dissemination of a variety of texts, including print, non-print, and evolving media forms (e.g., web-based media, augmented reality, etc.). Emphasis is also placed upon the analysis of new media in light of educational, cultural and social forces from both local and global perspectives. This concentration does not lead to North Carolina Licensure.
Review the Programs of Study for the Master's Degree Concentrations and Certificate Requirements under those respective links on the menu above.
Note: It is possible to combine certificates with other concentrations to optimize your learning experience. Contact the program director to work out a custom plan of study.