Online Design, Communication, and Engagement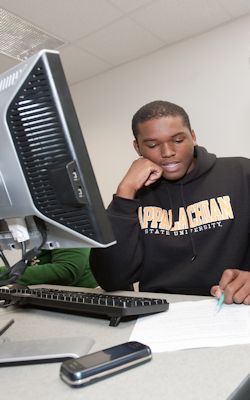 This concentration is available at the Masters and Certificate levels and offers students the opportunity to gain technical, aesthetic, and intellectual skills and perspectives to analyze and develop online learning and professional development pedagogies and environments. The program of study engages the learner in constructivist learning environments and local and global learning communities. Particular emphasis is placed on instructional design, technological tools for the creation, hosting, and delivery of online content, and the assessment of online learning and professional development solutions. The ethical and social issues involved in distance learning will also be examined. This concentration does not lead to North Carolina Licensure.
Review the Programs of Study for the Master's Degree Concentrations and Certificate Requirements under those respective links on the menu above.
Note: It is possible to combine certificates with other concentrations to optimize your learning experience. Contact the program director to work out a custom plan of study.